FAQ
If you couldn't find an answer to your question, please feel free to contact us by e-mail
hello@stailer.com
In terms of watchstraps it is more about water resistance than water-proof qualities since leather of any properties absorbs moisture. Water resistant leather absorbs moisture at a slower pace and dries faster than ordinary leather because of the special substances used during the tannig process. The main feature of this leather type is that its properties and form remain intact when it comes in contact with water.
Caution! If the product description of your watchstrap does not specify its water resistant properties it means it is not designed to contact with water. It may not necessarily get damaged, but its characteristics, appearance or hardness can be effected. If the strap gets soaked in water, avoid constant wear and let it completely dry. Do not wipe or heat the strap for faster drying. Keep it at room temperature and wait till all the moisture evaporates naturally.
Do not wash your strap with detergents, this can damage it irreversibly.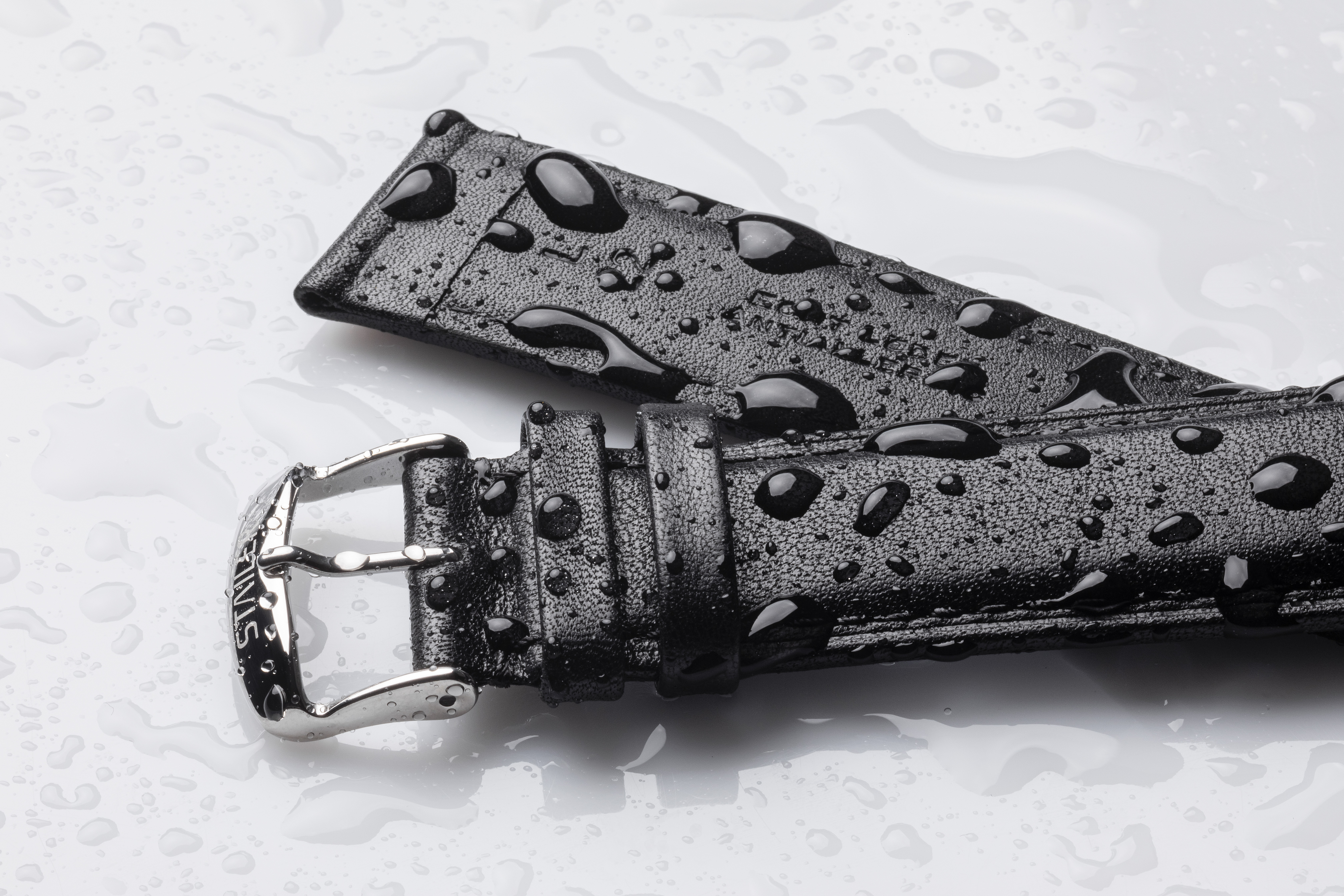 The durability of a strap depends on the usage pattern and external conditions, so it is hard to determine exactly the time of service.
As practice shows, if you wear your strap daily without exposing it to extreme temperature conditions and high humidity, its expected average lifespan is 1-1.5 years. As a rule, the strap still performs its main function of holding your watch on the wrist but looses its original attraction. As the strap invariably comes into contact with your skin and is exposed to sweat and perspiration, it is advisable to replace the "expired" leather strap with a new one for hygienic reasons.
Caution! If you intend to wear your watchstrap in extreme conditions and regular contact with water, we recommend you to consider water resistant straps or the ones made of rubber or steel.
Careful and gentle treatment of a watchstrap will increase its lifespan.
An allergy can sometimes be mistaken for a simple skin irritation caused by a humid environment due to a tightly fastened strap to the hand. Please, make sure there is enough room for proper air flow between the watchstrap and your wrist. If you have noticed any signs of allergic reaction, stop using the strap.
Unfortunately, nowadays an allergic reaction may be caused by a lot of substances and more often than not, it is impossible to identify the exact irritant. Therefore, it is impossible to achieve a 100% "no allergy" condition. One can speak about "low allergy" straps implying that none of the most common chemical substances able to cause such a reaction were used in the process of leather tanning.
The leather used for our straps is certified under EU regulations RoHS and REACH and does not contain any harmful substances.